My Story - Andrew Fenwick Health and Wellness Guide
I always like to know a little about the journey someone has covered before I invest too much time in the information they deliver.
So here is a brief tale that covers that journey of mine so far for you.
I was born in Newcastle Australia (where I now live)in 1963 to Peter and Joan Fenwick. My father an electrical engineer and my mother a stay at home and nuture mum.
Leaving high school, I pursued the trade of my father as an apprentice electrician. At the completion of my trade there was little work available in my area and had the adventure of being out of work for some months. During this time I applied for many jobs, one of which was with the government railway.
Successfully securing a role there that took me through the ranks to become a train driver in the Hunter Valley. Not being completely satified with the way I was being managed (along with train crews state wide), I chose to study management and pursue a role where I could help improve things a little.
Not long after starting with the railway I was married Megan and in short order we had a beautiful selection of children, Jacob, Caleb and Elspeth.
So there was a period of ridiculas shiftwork, study, small children and a not so successful marriage. Just a little bit of stress and my health was not fairing well.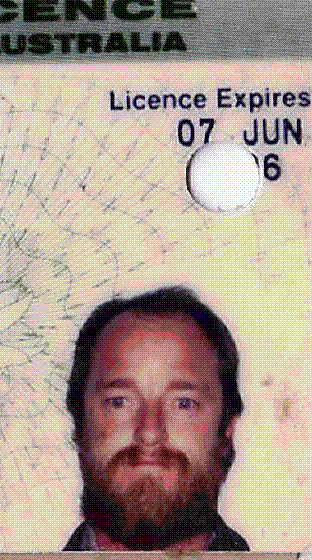 That's me all puffy and red off to the right there!
Now, I had been looking for all sorts of ways to improve the lot of my family and myself. I was, I thought a bit alternative in the way I thought about life. We had natural births, two at home, used homeopathics and herbs, were open minded about lots of issues and concepts. However up to that point I personally had missed the foundation of natural health.
While studying managment I met and became friends with a guy named Greg, he was on his way somewhere fast. High pressure sales job, partying hard and studying as well. He also was looking for ways to improve his life.
He came to me one night with a business opportunity with a network / MLM style company. I had tried this before and found it unsatisfying, so without asking more I rejected his offer.
I did however watch his wellbeing improve dramatically over a short period of time. He was performing better in all areas of his life and looking healthier each week.
Curiosity got the better of me and I made enquiries into what he was doing. The products he was consuming (Sunrider International's NBC Wholefood Concentrates and Teas, I am still affiliated with SR and will be pleased to tell you all about them, there will be page here soon) were powering this transformation.
Of course I had to try them myself and as he had experienced I began to change for the better rather quickly. We did start doing business together and organised a series of speaking events with experts in Natural Health educating our guests on how to achieve better things.
For me the massive change available just with the application of some nutrition blew my mind. What more did I need to know? The quest for knowledge began and my pursuit of a career in wellness became more focused.
My marriage to the mother of my children did not last and after a period of single dadhood crossed paths with my lovely partner Georgie and her three little children, Kasha, Patrick and Ellenie. So then there were six, three sets of like aged kids that have now all turned out in spectacular fashion as young adults.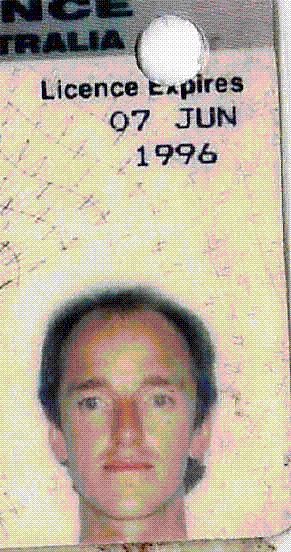 By mixing with these experts, reading and the application of new knowledge I achieved a massive shift in my wellbeing within months. Losing excess weight, improved complexion, more energy, better performance, many health issues dissapeared (chronic knee pain, respiratory difficulty, painful indigestion, hearing issues to name a few)and my appearance changed so much I needed a new drivers licence; see picture to the right. Notice the expiry date is the same on both pictures.
Subsequently there was success in management, achieving a salaried position on some corporate and engineering projects. I didn't get to the train crewing role, however was able to make a difference across all staff.
The early death of my father from a preventable disease and my growing focus on making a difference inspired me to formalise my direction. I left the railway and completed studies in Medical Herbalism, Medical Science, Nutrition and Iridology.
Before completing those studies, Georgie and I started an organic food business, moving later to open an outlet that included appliances (juicers, dehydrators, etc), books, dry goods, Sunrider products, other healthfood products and organic produce. There were rooms for practitioners and a herbal pharmacy, a space for talks, classes and yoga.
To be honest, it wasn't that great a business, but the experience and the connections made are still adding value. We shank into a small clinic operation to lick our collective wounds over going into partnership with less then perfect partners. This quickly grew to big for the rooms we had and we decided to take on a huge old house that had been converted previously into a medical centre and professional rooms. Souls Abode became big. 20+ practitioners and teachers were using our centre to help hundreds of people be well and happy.
However a few years of managing all of that and more, not really doing what I wanted to do or serving my clients the way I wanted, led us to an opportunity to let it all go.
Souls Abode the place was closed and I move to a lovely office space where it was possible to construct the service I desired to provide. You see, as a Naturopath, people tend to treat you like a herbal GP. Coming when sick for a quick fix that did not involve drugs. I wished to provide a longer lasting outcome.
As a result in recent times I provide 6-8 week programmes, where my clients are helped to stay on track with frequent interaction, journals and easy access to support. They have a set of guidelines to follow, the products and herbal tonics required for best results included all in one package. At the end they have achieved a large enough shift that it is very difficult to slip off track and much easier to get back on if they do.
To expand the results to a wider population it has become necessary (and fun)to write the book 'Better Choices for a Better Me'. To provide an expanding online resource and courses that will make it possible for many people to experience optimum wellbeing at the lowest possible financial outlay.
It is still possible to have one on one with me locally or via the phone / email, however for me to reach the masses it is necessary to broaden to include more groups, more speaking and the web based information sharing. If you would like to meet up or chat, please do not think that this is just a website based service, go to the e-connect or contacts page and touch base
Thanks for getting to know me a little better, I look forward to being a part of your journey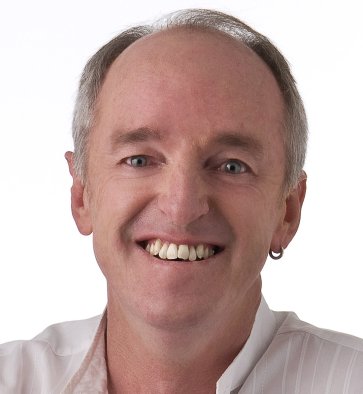 Health Joy and Prosperity
Andrew Fenwick Your Health and Wellness Guy